Fast & Accurate

Teleradiology Reporting
Get quick diagnosis or second reads rapidly, improving your reporting turnaround time.
Enhance your Radiology service with leading Teleradiologists across the globe to help with preliminary and secondary reads.
Get accurate interpretation for all imaging modalities, ensuring better patient care and satisfaction.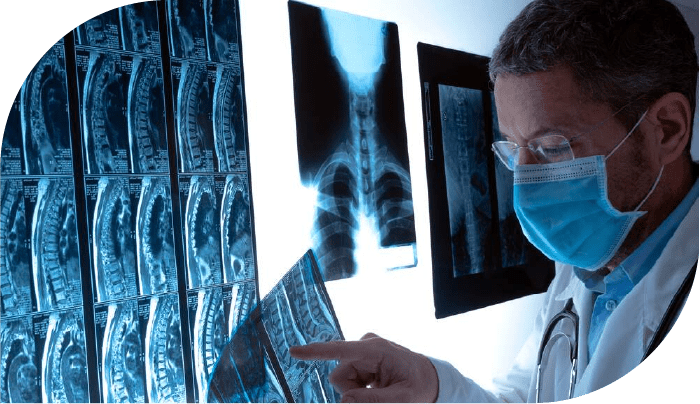 Remote reporting with Teleradiology has been used more than
5 Million times!
Radiologists have loved using our Teleradiology services
0
M +
Radiology reports read
Our highly trained AI can do 2X tasks of Radiologist at 1/5th the cost.
Let's Get Started
Manage Heavy Volumes with Quick Turn Around Time
%
Cost Effective
40% lesser Reporting Costs
%
FAST
80% Faster Turn around Time
%
24*7 Tech Support
100% Server Uptime
Connect with us!
Speed Up your Financial Returns
Remote Teleradiology Service Models to focus on your goals!
Let's Get Started
For
MVA Specialists

(Reading Age of Injury)
Get quality preliminary and final reads for personal injury in MVA(Motor Vehicle Accident) or TPL (Third-Party Liability) claims customized to suit your business needs.
We help specialists identify the extent and age of trauma to file their reports for insurance claims, which are supported by argumentative and evidence based reporting, vetted by multiple Radiologists, to establish presence or absence of a trauma related injury.
Our subspecialists cover all modalities including MRI and X Ray exams of spine and upper and lower extremities for vehicle accident injury, whiplash, work related injury, sports related injuries, etc.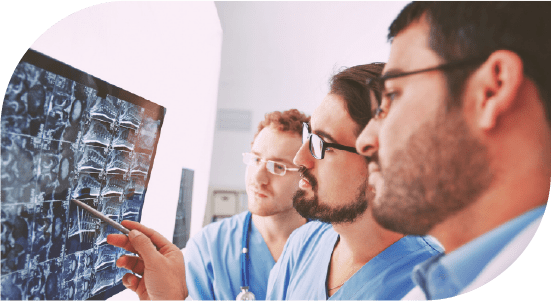 X Ray | CT | MRI | USG | MMG | PET CT
What Our
Customers

Say About Us

Case Studies
We provide superior service with quick execution.
What is the report turnaround time?
Our report turnaround time is 2 hours in standard cases and 1 hour in emergency cases. We keep our users updated on the TAT on holidays and  we will keep you updated on the regular turnaround times if not being followed and accordingly you can manage patients at your centers.
How does your Radiologist panel look?
Our panel consists of expert radiologists from leading institutions like PGI, AIIMS, etc.
Can we get reports from preferred radiologists?
You can share your preference with us. We distribute cases as per the availability and workload of the preferred radiologist. It's usually distributed in a round-robin fashion.
How to coordinate for reports?
Reports are shared directly with you on your RADIOLens account when finalized. If in case, there is a problem you can call us on our report coordination number +91 9013234161 or send us an email at orders@synapsica.com
If we would like to have a second opinion, how can we proceed?
If you'd like to have a second opinion, you can coordinate with us and update your requirements. Email us at orders@synapsica.com or call us on our direct line at +91 9013234161
Can we discuss with the reporting radiologist for any particular case?
Yes, you can coordinate with us on our direct line number for report coordination (+91 9013234161) or email us at orders@synapsica.com and change/ update your requirement. For more details, please visit https://www.synapsica.com/teleradiology
Let's get started!
Teleradiology services 24X7